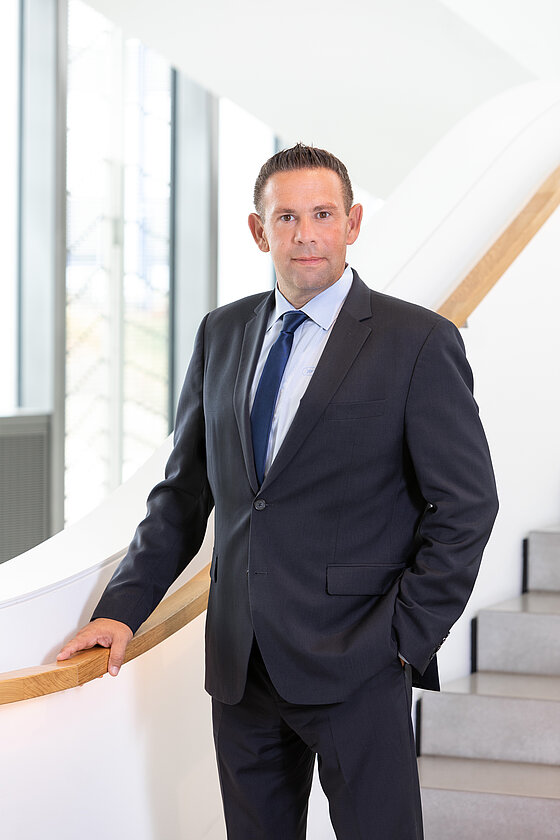 It is with heavy hearts that we have to say goodbye to Georgi Jossifov, Managing Director of WIKUS SAW Technology, who passed away on October 27 at the age of only 46.
Under Georgi Jossifov's visionary leadership, WIKUS Saw achieved impressive successes and contributed significantly to the expansion and further development of the entire WIKUS Group in North America. By establishing our subsidiaries in Canada and Mexico, he made a significant contribution to securing a promising future for our company in this region.
Georgi Jossifov was much more than a managing director for us. He was a friend, a mentor and a source of inspiration who, through his openness, was able to build close personal and friendly relationships within the company and with external partners. He always put customers and their needs at the center of all activities.
The gap that Georgi Jossifov's death leaves in our company is immeasurable. But his vision, his passion and his legacy will inspire us to carry on his work and continue WIKUS Saw Technology in his spirit. We will continue to provide our customers with high quality products and services while working to further grow and expand our market presence in the Americas. This is undoubtedly what Georgi Jossifov would have aspired to achieve - to move forward in cooperation with our cherished customers and partners.
Our thoughts are with his family, friends and closest confidants at this difficult time. We share their pain and together we miss an extraordinary person who enriched our lives.
With deep respect and sorrow
The Managing Directors, Shareholders and Employees of the international WIKUS group